websynths.com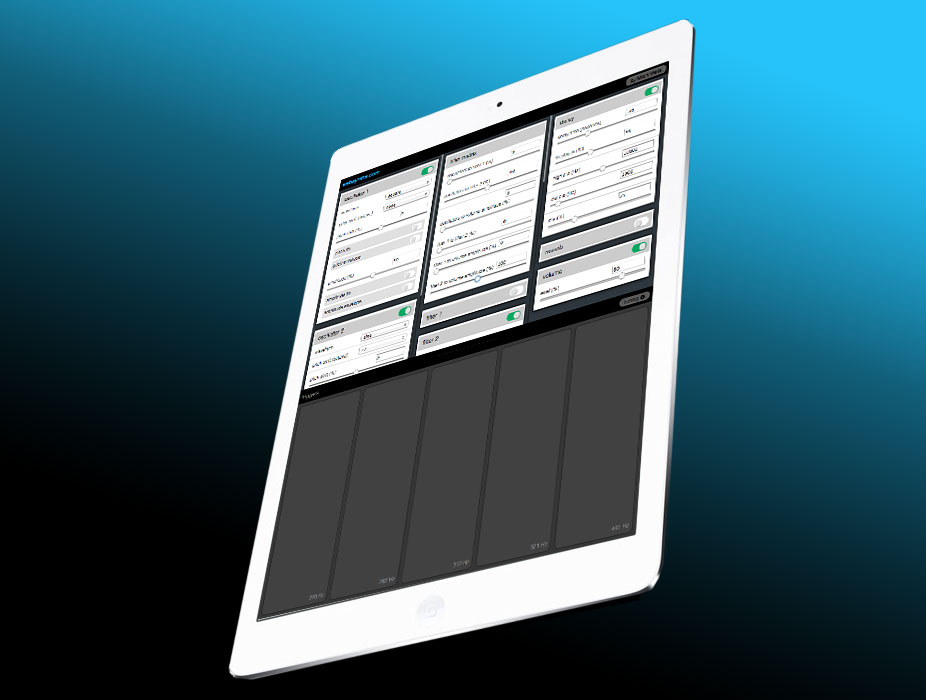 websynths.com is a FREE browser-based synth I wrote in 2014. It works in most tablets, phones, and computers. Features are always being added, but currently include
Browser-based, mobile-first, responsive interface
Unique microtonal tuning system
2 oscillators with

7 waveforms
pitch and amplitude envelopes
pitch and amplitude LFOs
3 noise colors with filter to establish pitch

5 part super saw available from oscillator 1
2 filters, each with 8 filter modes and a dedicated frequency envelope
Filter matrix with presets
Complex volume envelope
Effects: distortion, delay, dual delay, reverb, and compressor
Visual frequency meter
Save and load patches locally or to your cloud
Polyphonic
Trigger sound via qwerty, mouse clicks, or touch
Equal-tempered tuning with key selection options, Quarter tone tuning
Panic button (stops all active oscillators in case something hangs)
ROLAND TR-909 BASS DRUM RECORDED THROUGH 13 DISTORTION UNITS
I recorded a TR-909 Bass Drum through the following distortion units to compare and contrast the sounds. Above you can see how the waveforms differ. I produced the video with Autodesk Maya.
And now, a quick plug for my history site! Check out the history of drum machines at www.thebriefhistoryof.com/drum-machines.
ROLAND TR-808 MODIFICATION
44.1 kHz, 16 bit, 12 MB, .AIF
I modified a Roland TR-808 and uploaded this video of the modification. I have been contacted by various owners of the machine, as it has passed from person to person. As far as I know, it currently resides in a studio in the UK.
THREE KINGS : TADAO KIKUMOTO, ROBERT MOOG, ROGER LINN
Three Kings is a triptych that celebrates the work of three electronic instrument pioneers: Tadao Kikumoto, Robert Moog, and Roger Linn. These inventors are amongst my heroes. Almost every piece of music produced in the last 25 years that includes either a synthesizer, a sample, or a drum machine, owes it's sound in no small way to the work of at least one, if not all three, of these pioneers.